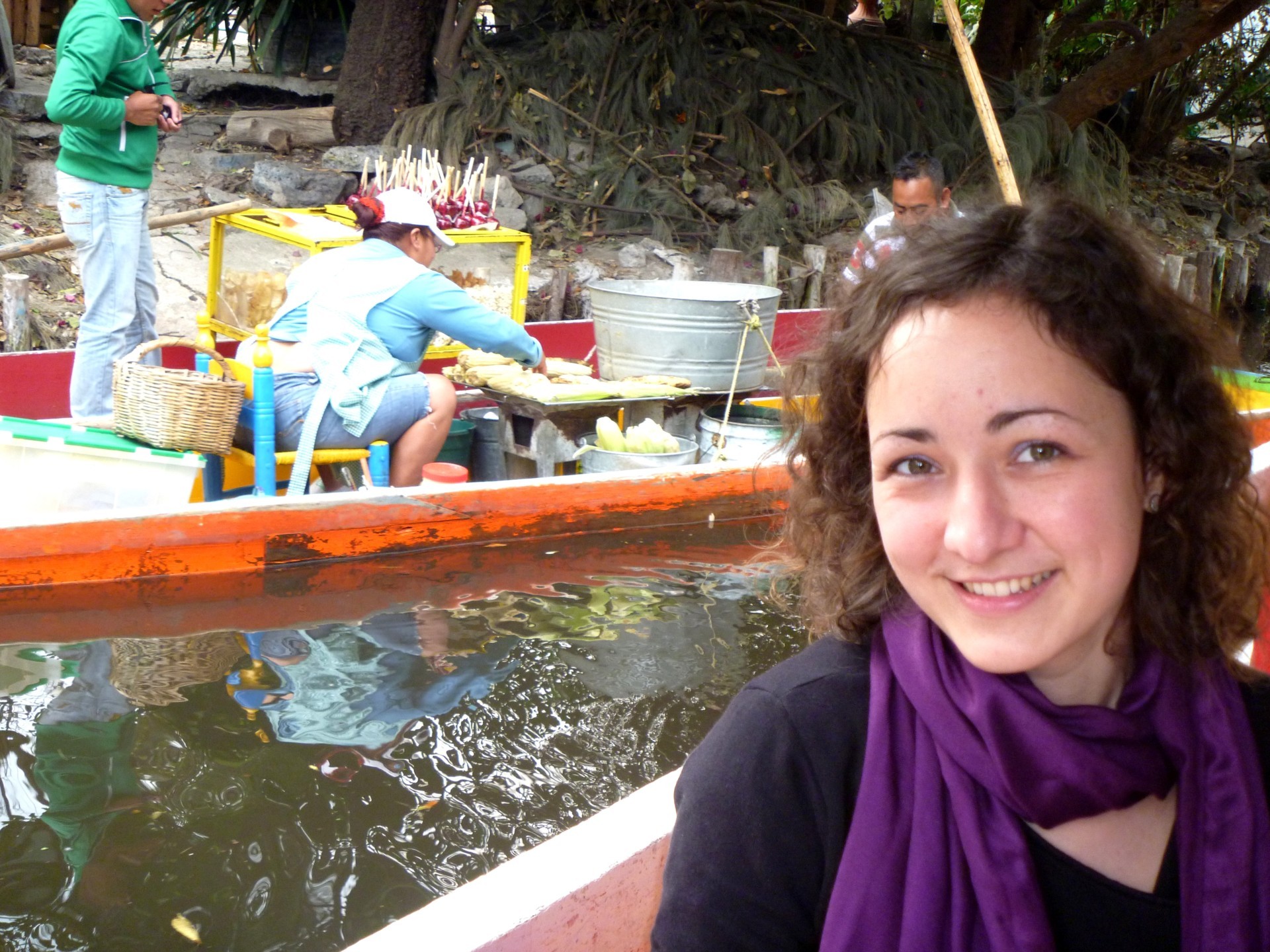 Aztecas is a useful Mexico guide created by a Polish girl, who has organized on her own 3 low-costed trips to Mexico, and finally has moved to this beautiful country. This blog discovers the Aztecs descendants land day by day. 
You will find here real photos, clear maps, tourist tracks and information, events, local food and culture description.
English version is still under construction, thank you for your patience.
In a meantime, please have a look at the map below. It shows the most important places to see in Mexico. The key includes links to articles with sightseeing, map and transport tips (translation into English is in progress).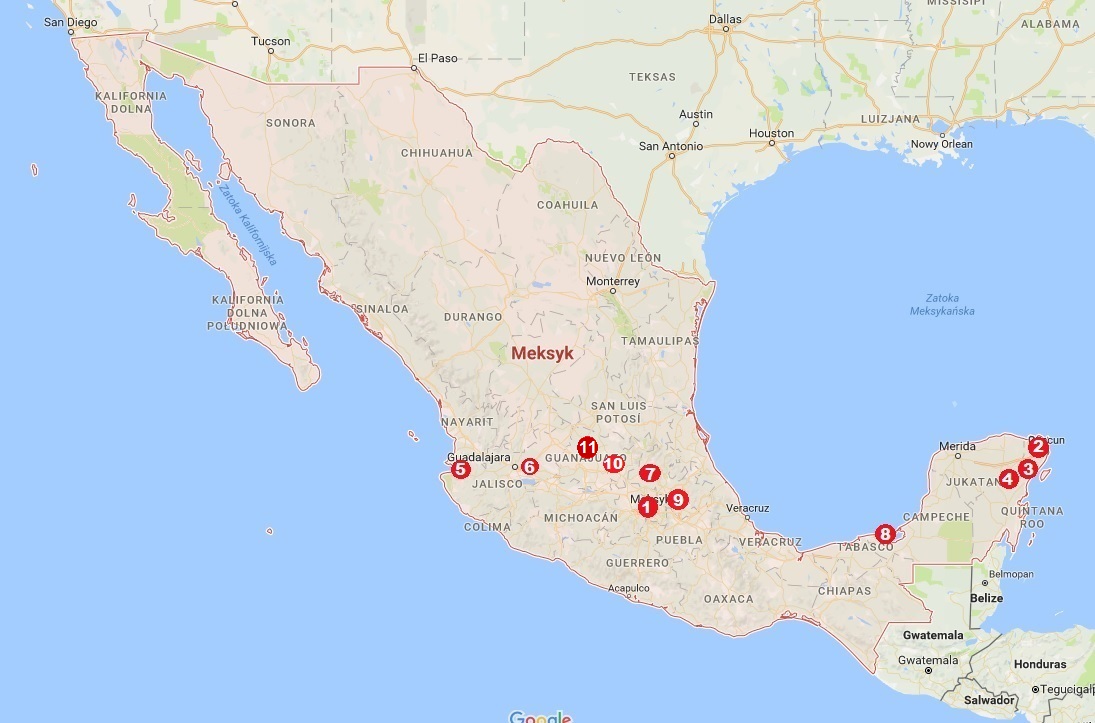 Key
1 – Mexico City: sightseeing during one-day visit, transport, Basilica of Our Lady of Guadalupe, Teotihuacán Pyramids
2 – Riviera Maya: Cancun, Akumal, Tulum
3 – Playa del Carmen: map and local food
4 – Cenotes
5 – Puerto Vallarta: what to do
6 – Tonala
7 – Hidalgo: haciendas, charreria
9 – Tlaxcala: La Barca de la Fe
10 – Queretaro: 15 must see & mapa
11 – Guanajuato: Mummies
Let's stay in touch, more articles soon!